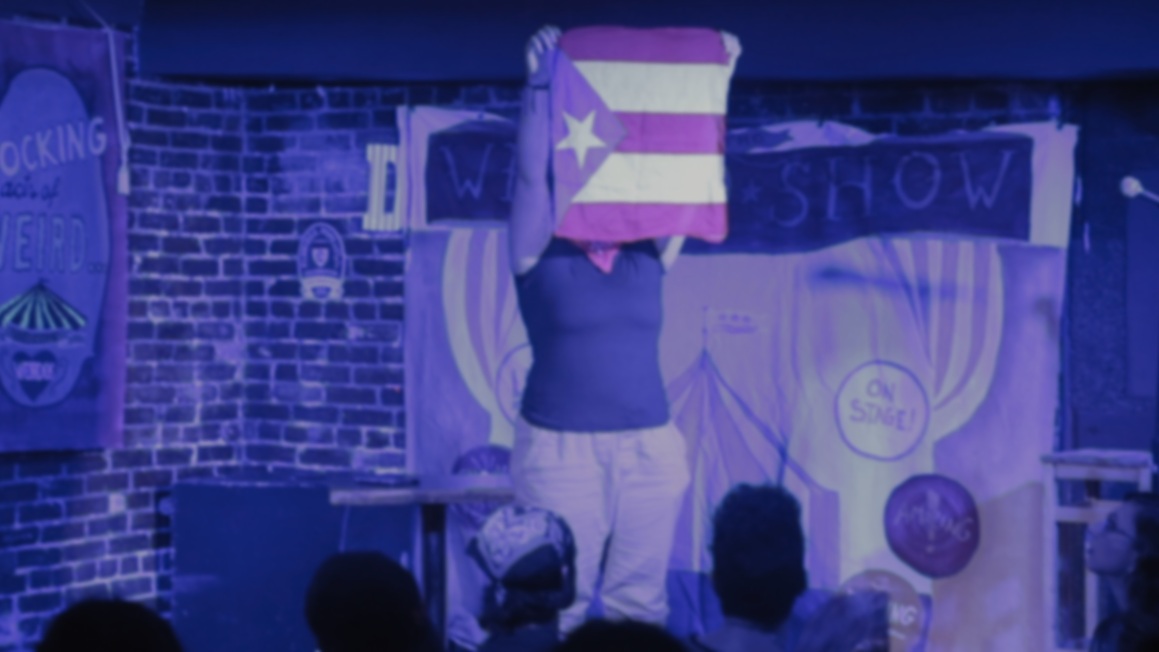 In the fall of 2017, Yadiel created their drag king persona, Ricky Rosé.
arriving to washington dC, they found acceptance with pretty boi drag, a group that made them feel comfortable . watching their performances and getting to know the individuals in this group helped yadiel realize they identify as a non-binary individual. bringing ricky rosé to life is what allowed yadiel to discover what was missing in their life.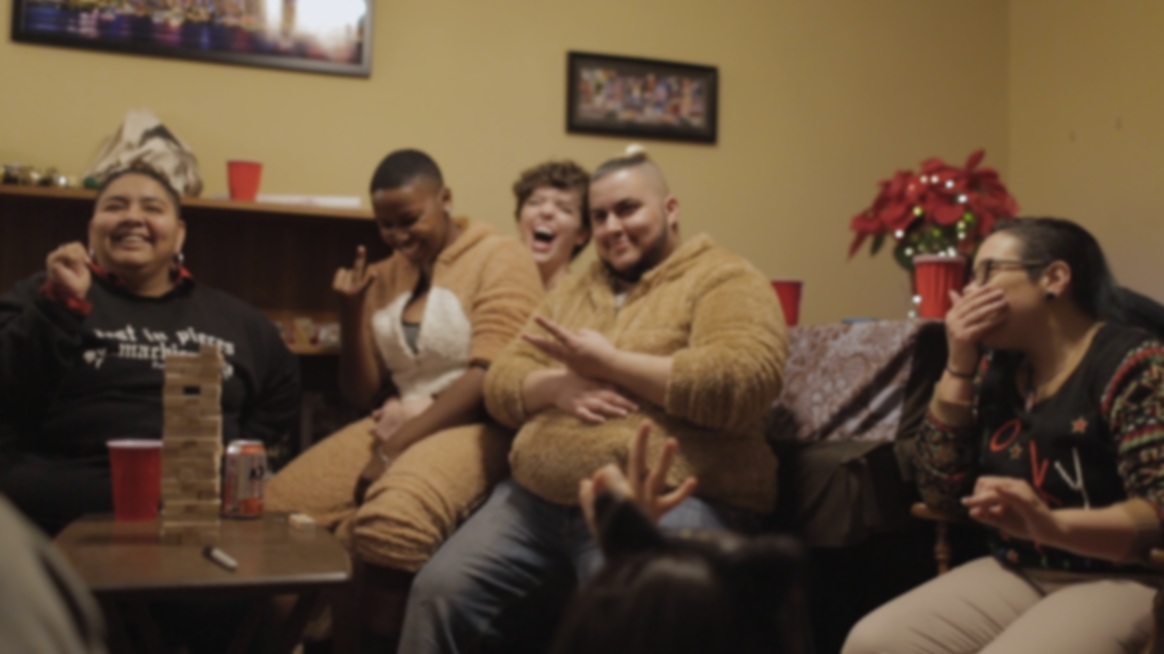 "A lot of the venues and clubs are primarily dominated by white cisgendered gay men, and there is an incredible lack of diversity."
when performing in places where no one knows anything about ricky rosé, they perform 'vivir mi vida' by marc anthony. this is one of the performances in which yadiel goes all out; dancing around to salsa in a puerto rican jersey, and waving the puerto rican flag as well. this is how they make themselves visible, by displaying their puerto rican culture anywhere they go.
Segunda Familia Portrait
AS QUEER PEOPLE, COMING OUT TO OUR FAMILIES CAN BE EITHER BE A WONDERFUL EXPERIENCE OR A DANGEROUS ONE. SOME INDIVIDUALS DON'T GET LOVE AND ACCEPTANCE FROM THEIR FAMILIES. SOME INDIVIDUALS ARE WELCOMED INTO OPEN ARMS. WHEN FAMILIES DON'T ACCPET THEIR CHILDREN'S IDENTITY, THEY FIND COMFORT IN THEIR FRIENDS, WHO OFTEN BECOMING THEIR SECOND FAMILIES. ricky poses with pablo, one of their friends who is also non-binary.